State-of-the-art veterinary facility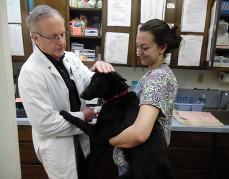 If your cat or dog has been in an accident, we can help. Our state of-the-art facility is equipped with all of the latest in veterinary technologies. In addition, our knowledgeable staff has the experience to help pets during all kinds of emergency situations.
On call emergency care service
Available until 10pm daily in case of emergency *subject to doctor availability
Hospitalization and intensive care
Soft tissue/orthopedic surgery
Endoscopy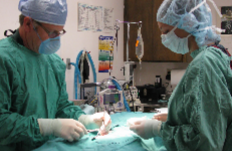 Available for on call emergency care until 10 pm daily, including weekends and holidays. *subject to doctor availability
If your pet has been seriously injured or you suddenly notice life-threatening symptoms, waiting until morning for veterinary service just isn't an option. We provide emergency services so you can get the care you need for your cat or dog even if it is after regular business hours.